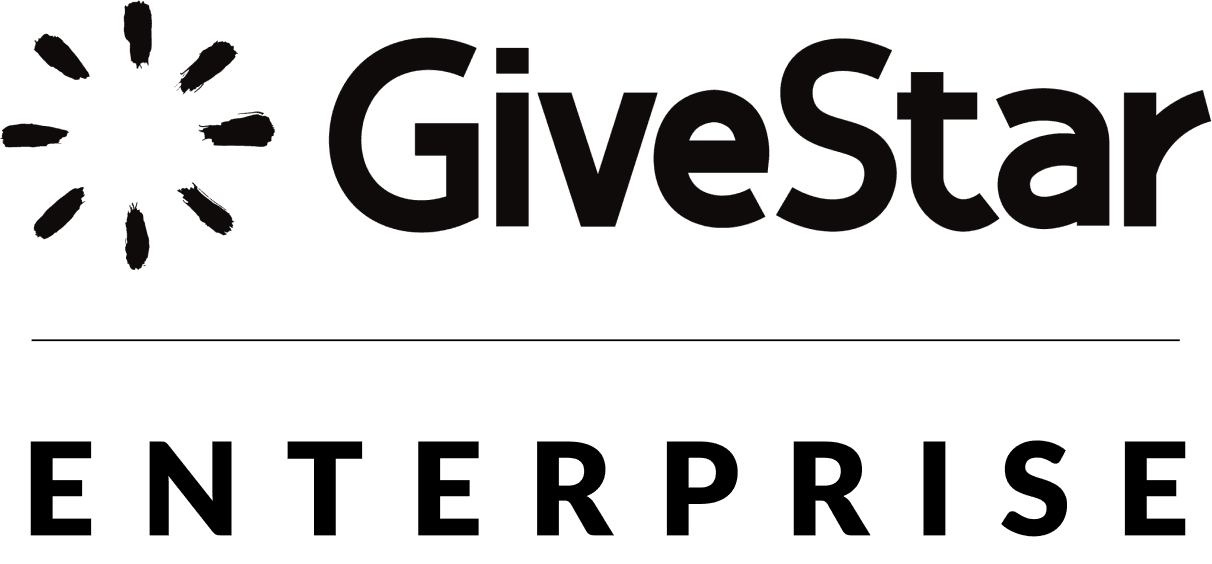 Looking for something more bespoke?
Find out more about our pro tools for charities, corporates and events.
Trusted by fundraisers around the world
(and we're just getting started!)

Packed with features for successful fundraising!
For Charities
Community Building
Curate your charity page to build an authentic, engaged and valuable community of like minded supporters. Unlike other fundraising platforms, reach all of them with organic posts and content.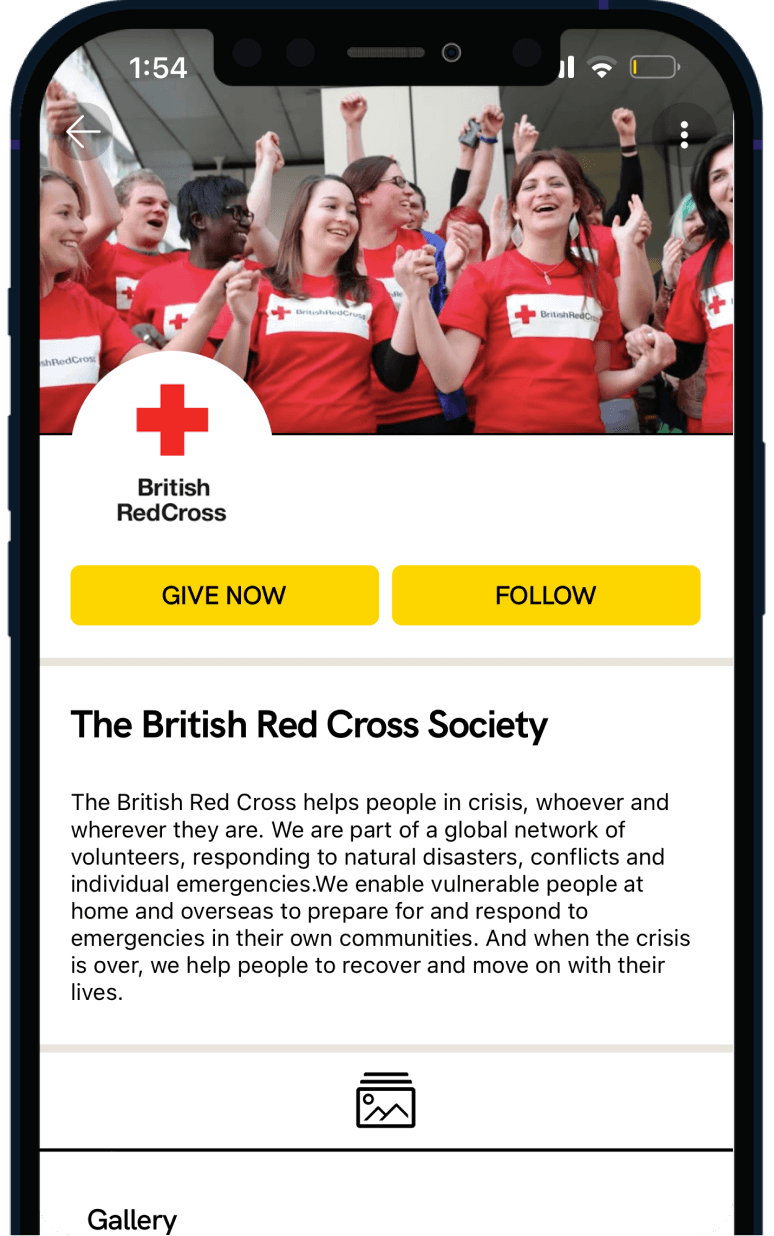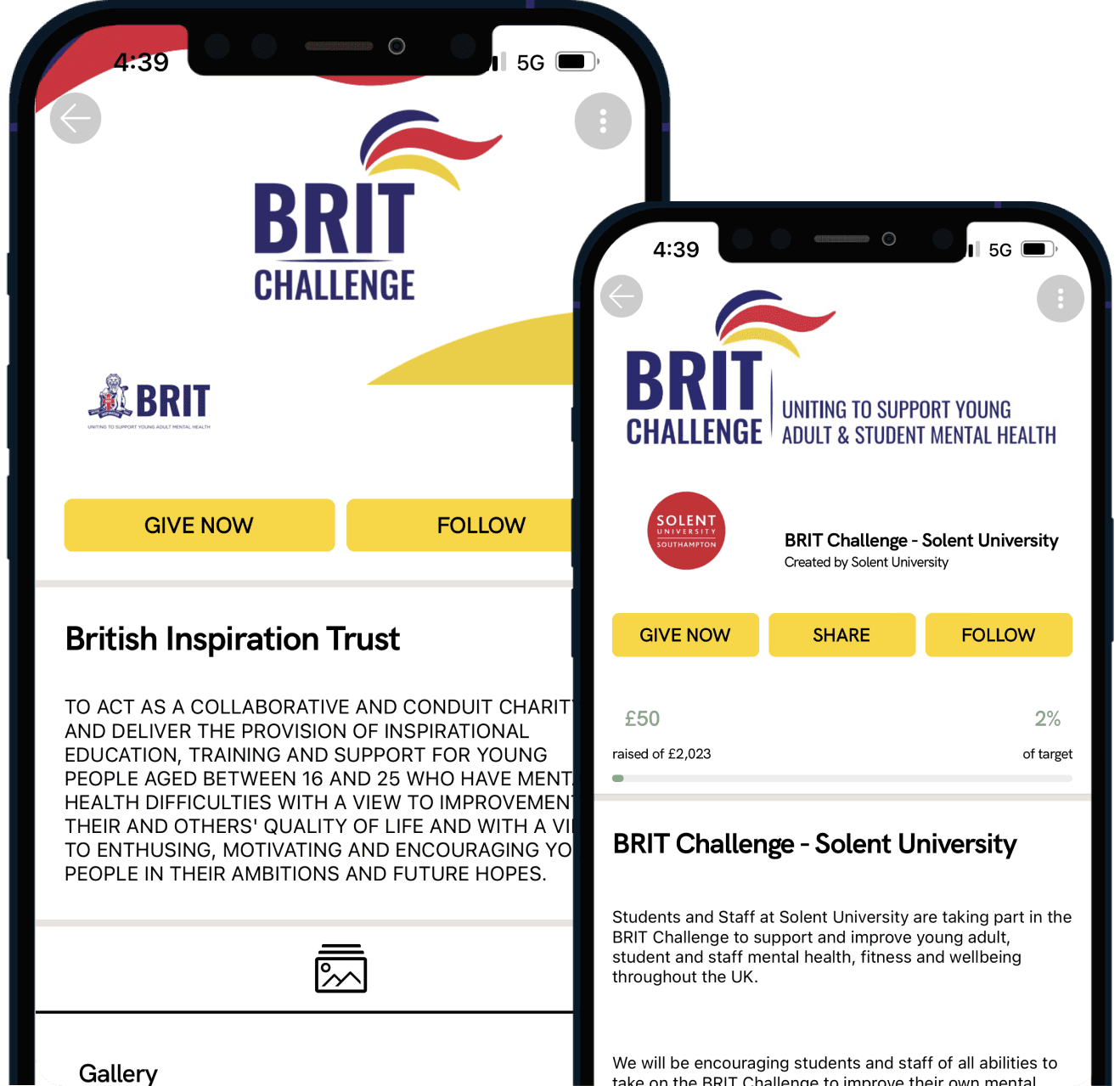 Campaign Coordination
Create charity campaign templates, allowing your supporters to set up on-brand and coordinated campaigns in seconds on the app or browser for free
Data insights, reporting and communication
Rich data provided through a sophisticated admin portal showcasing supporter activity with seamless CRM integrations.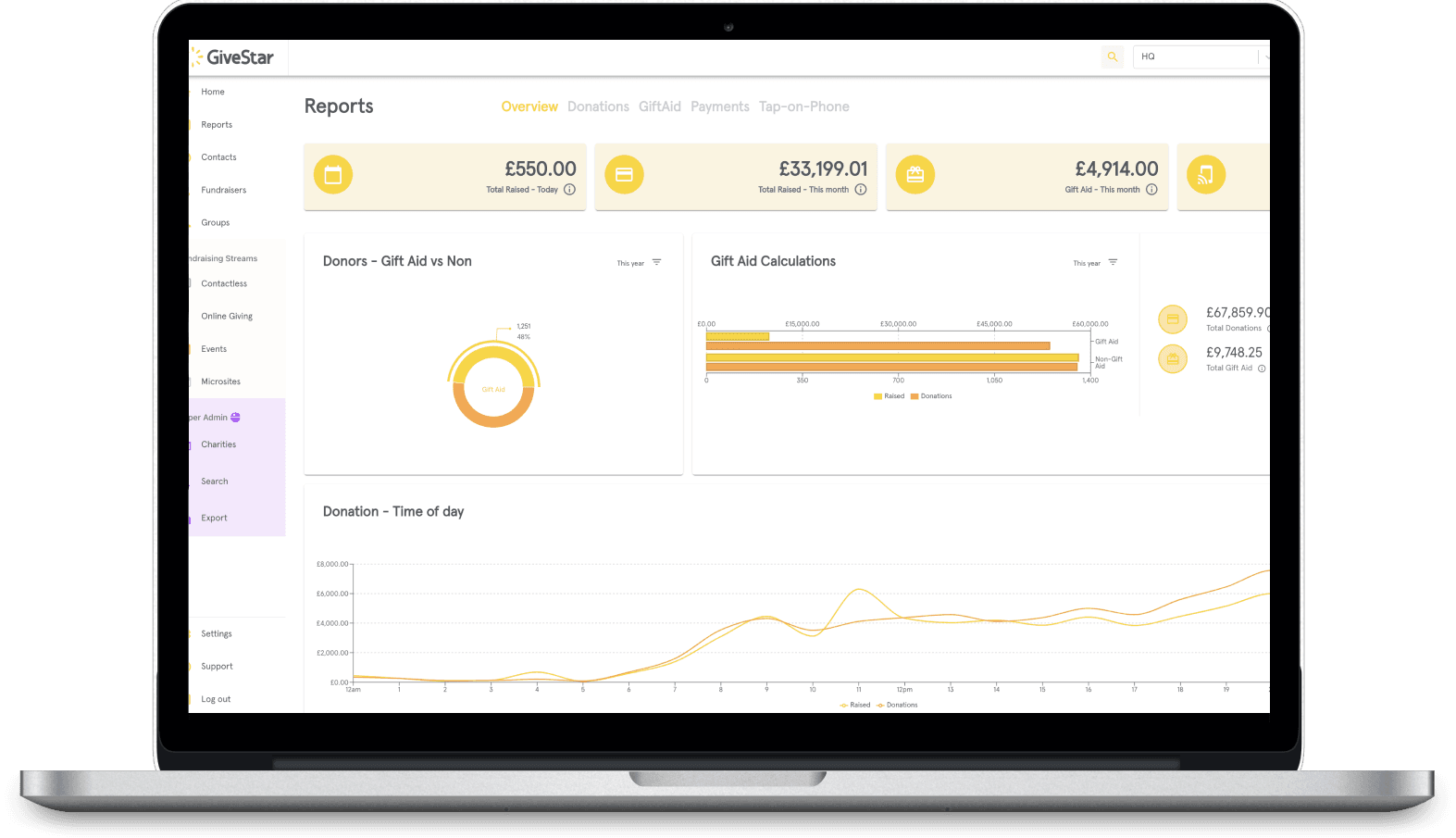 For your Supporters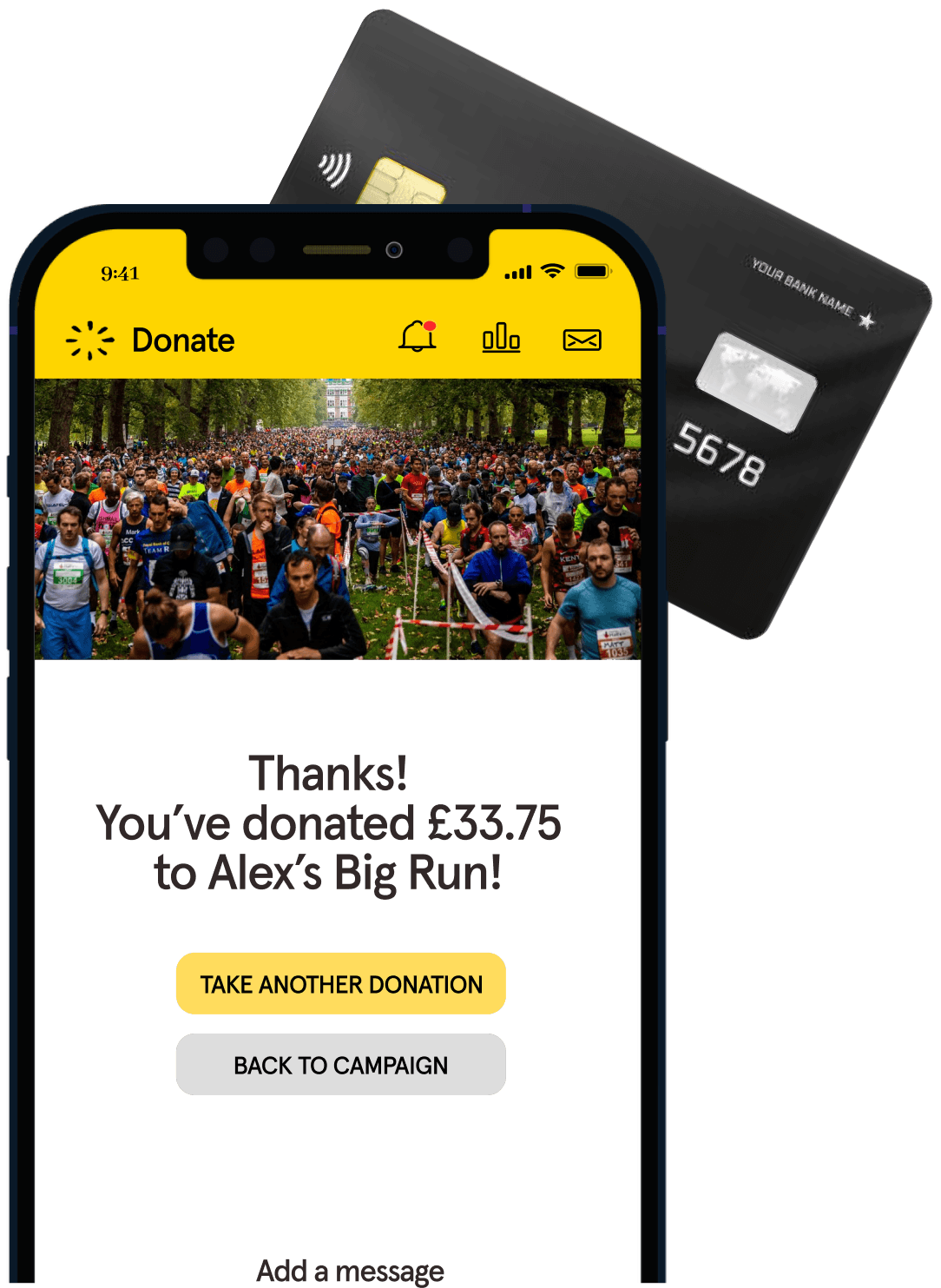 Tap-To-Pay (contactless donations)
In today's increasingly cashless society, GiveStar turns fundraisers phones into a contactless donation device. No card readers required, just our free app.
Social Sharing
Providing cross channel exposure with social media integrations, campaigns can be shared in just two clicks.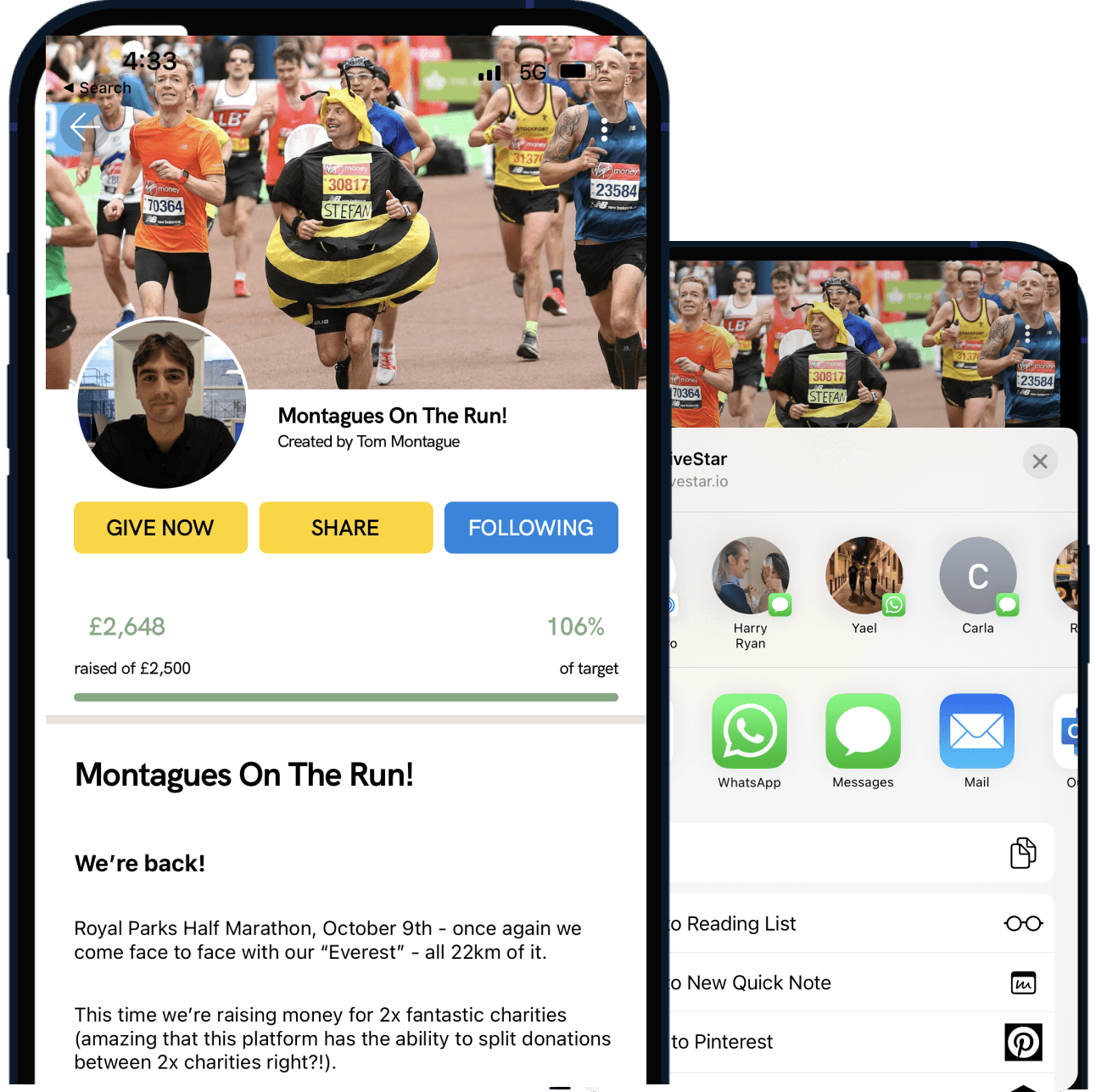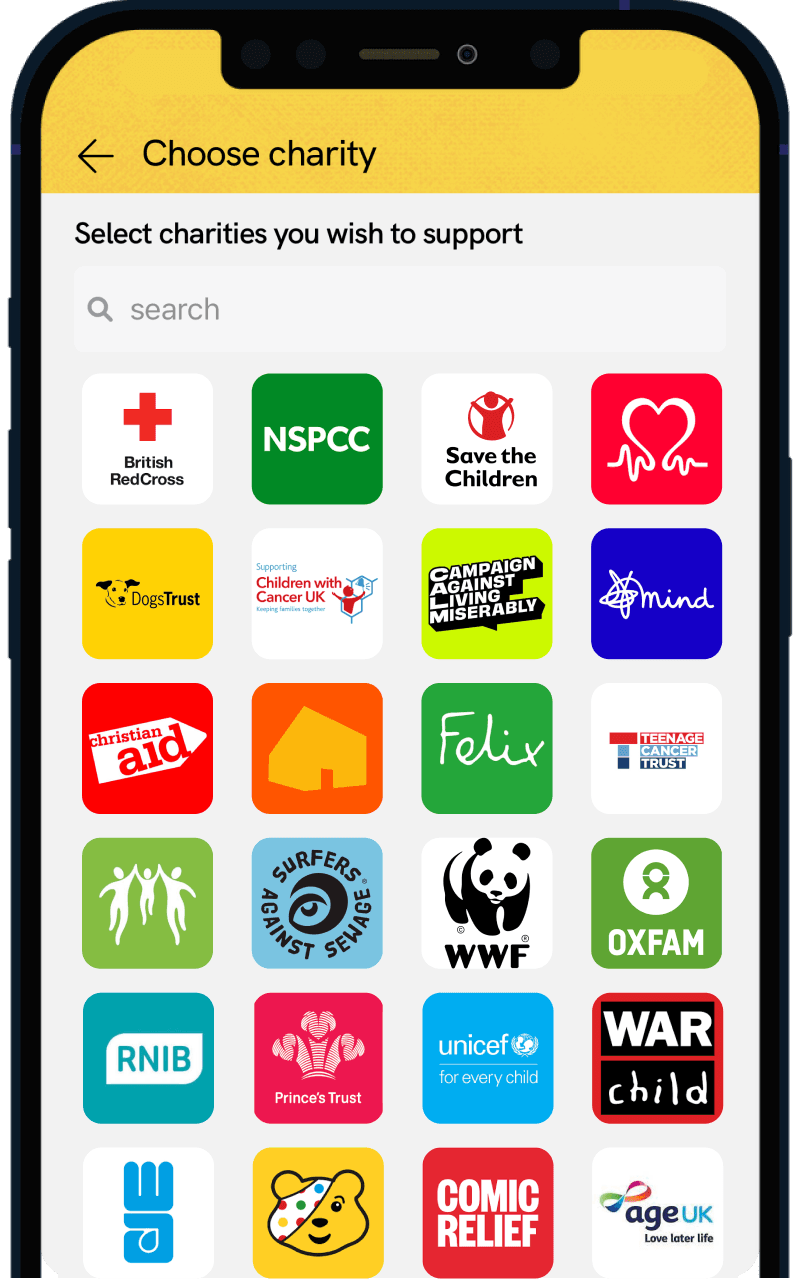 Supporter Freedom
With over 170,000 charities, split donations across up to 4 of them, and platform access via browser and our dedicated app, GiveStar provides the freedom today's fundraisers demand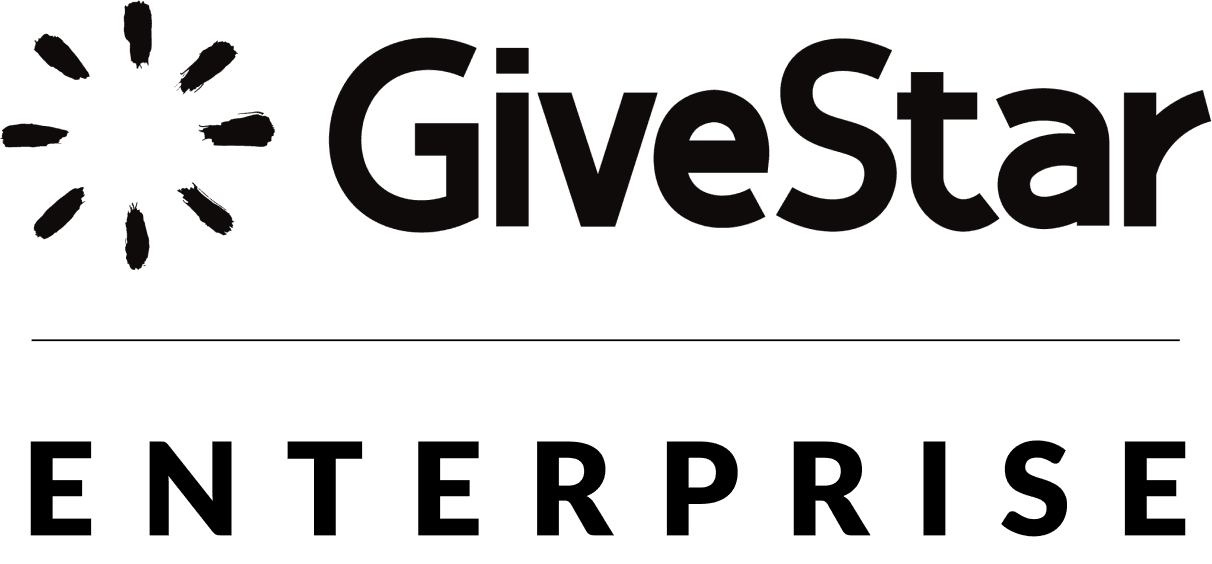 Looking for something more bespoke?
Find out more about our pro tools for charities, corporates and events

Advanced ticketing for charity events
Our advanced system allows guests to buy tickets, select seats at events, book coaches and wave times and so much more! Designed to provide an all-in-one solution for your event.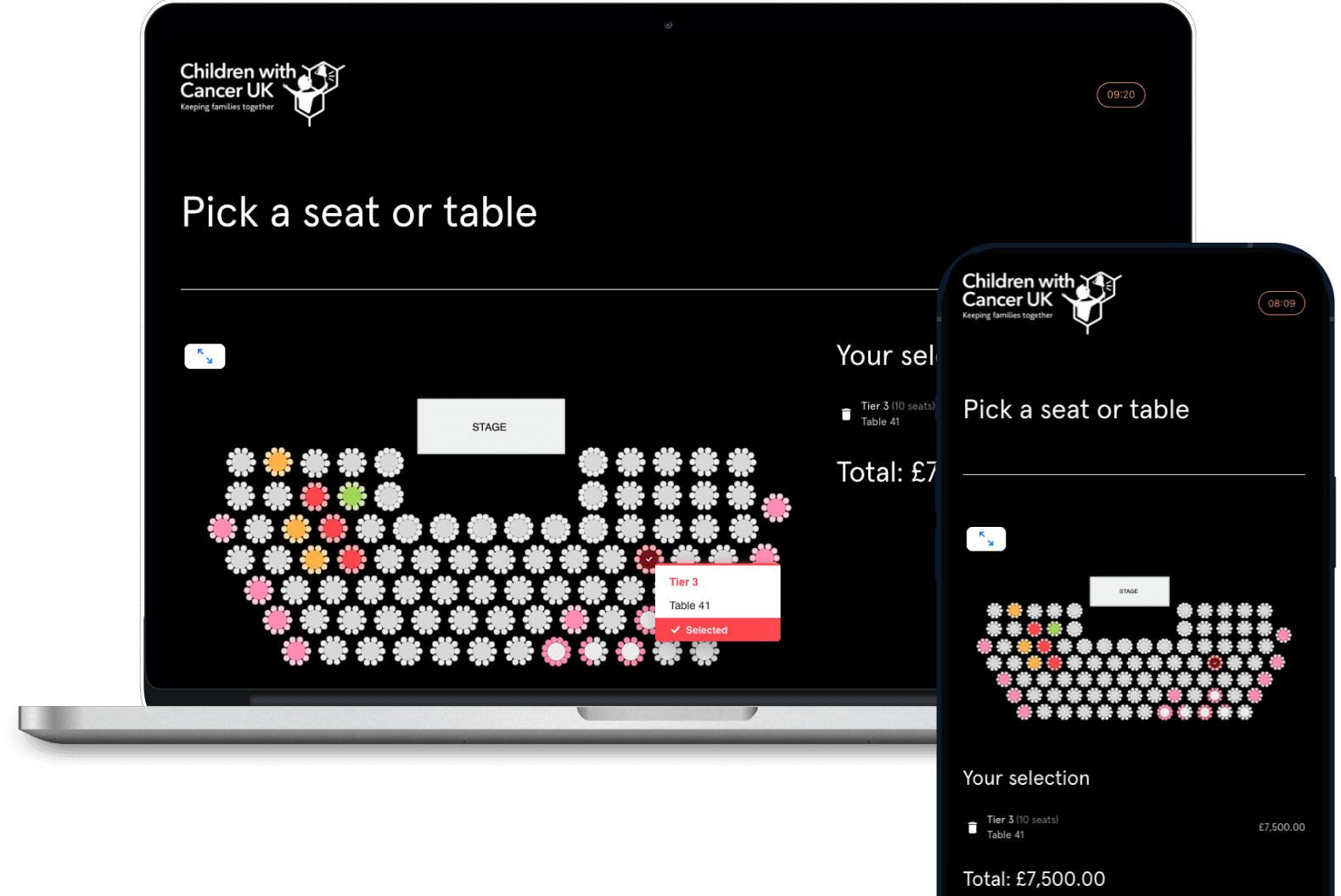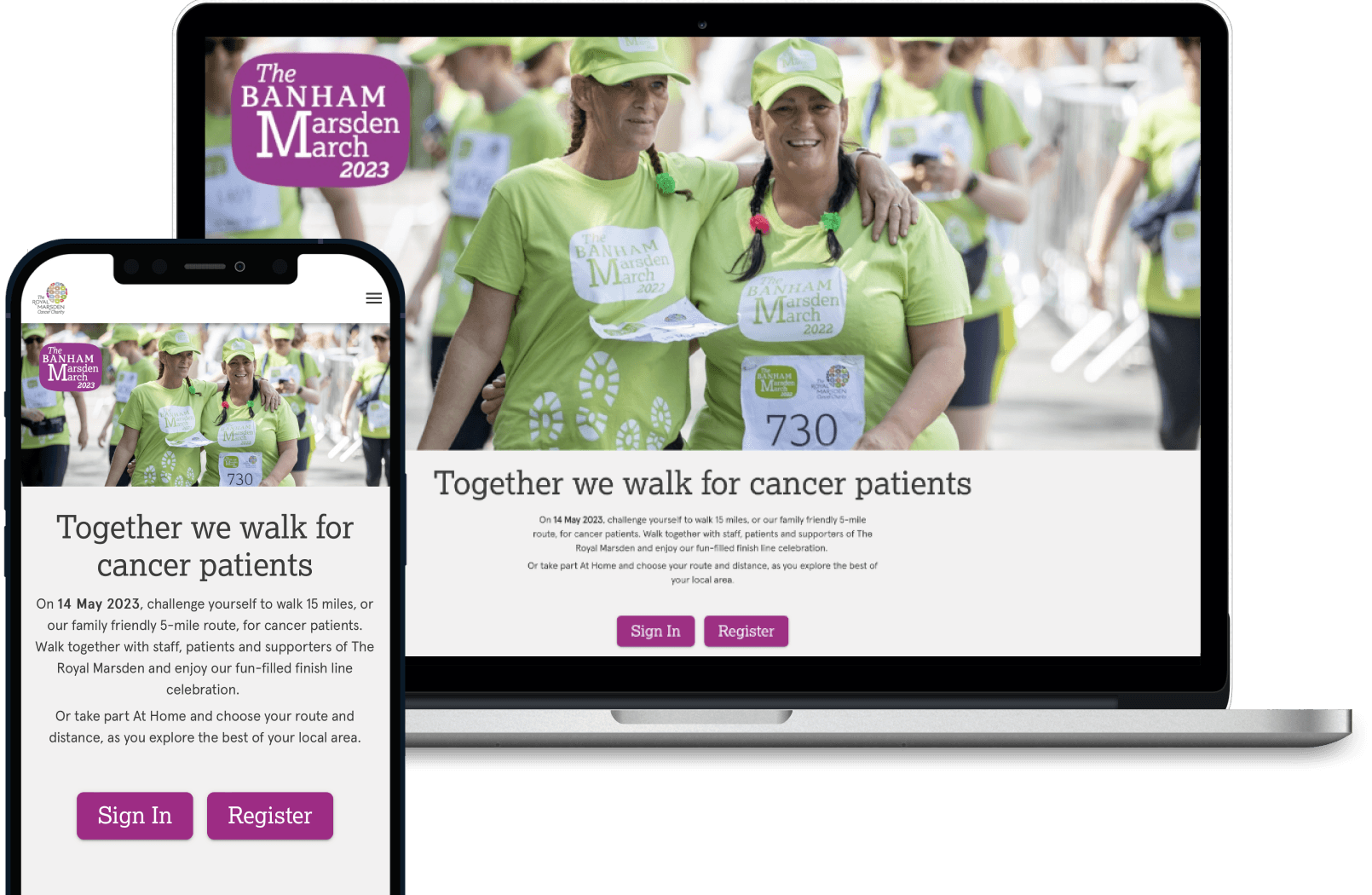 Custom, branded microsites for mass participation events
Take your event to the next level with a custom branded microsite. From branded landing page and totaliser, detailed mass supporter registration including personal fundraising page, complex sign up flows, and email journeys designed to boost participation.
Seamless Contactless Fundraising that just works
A range of options, no subscription fees or complex contracts. Just fast, affordable and effective contactless donating out of the box. Even better, a huge range of options for admins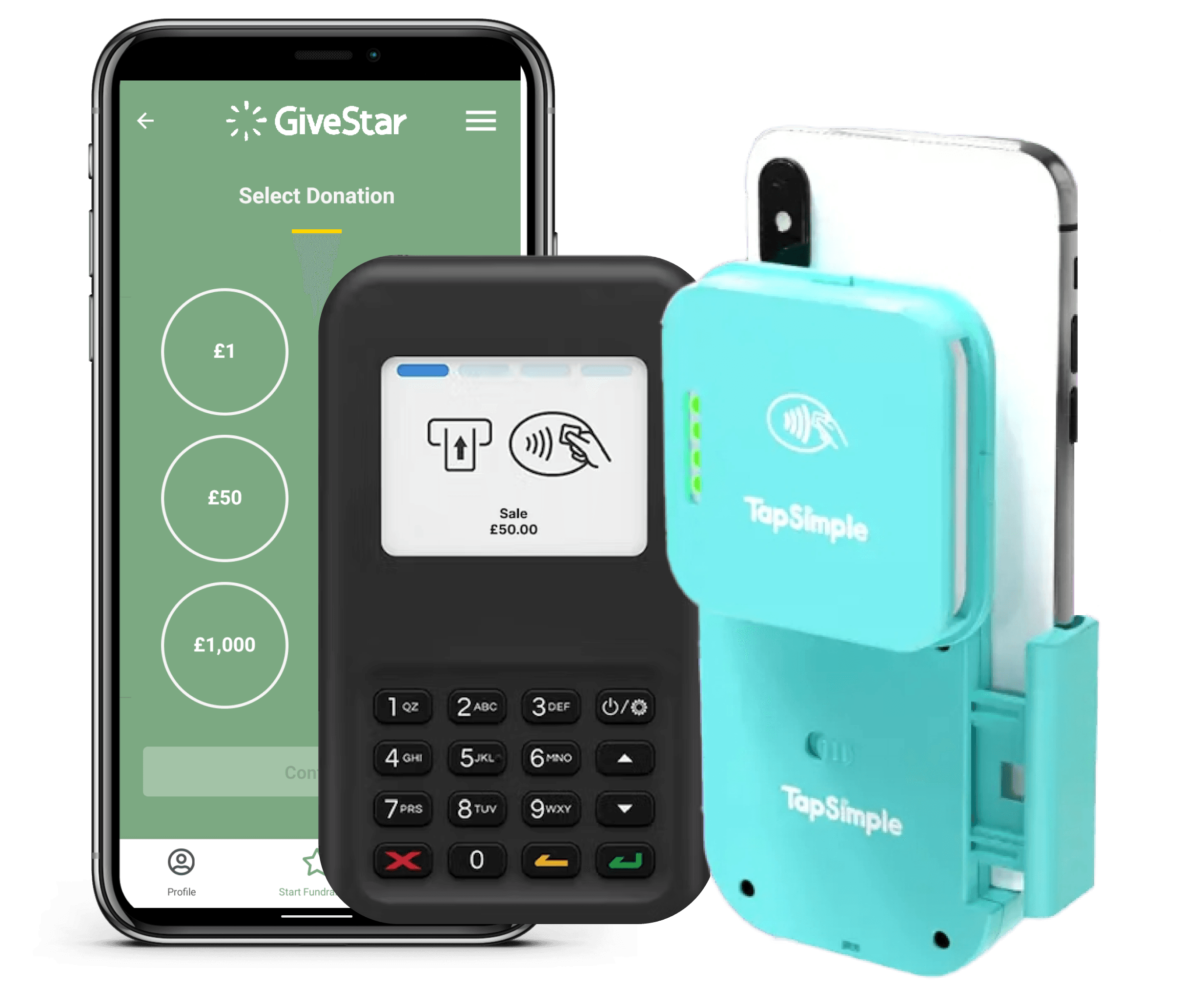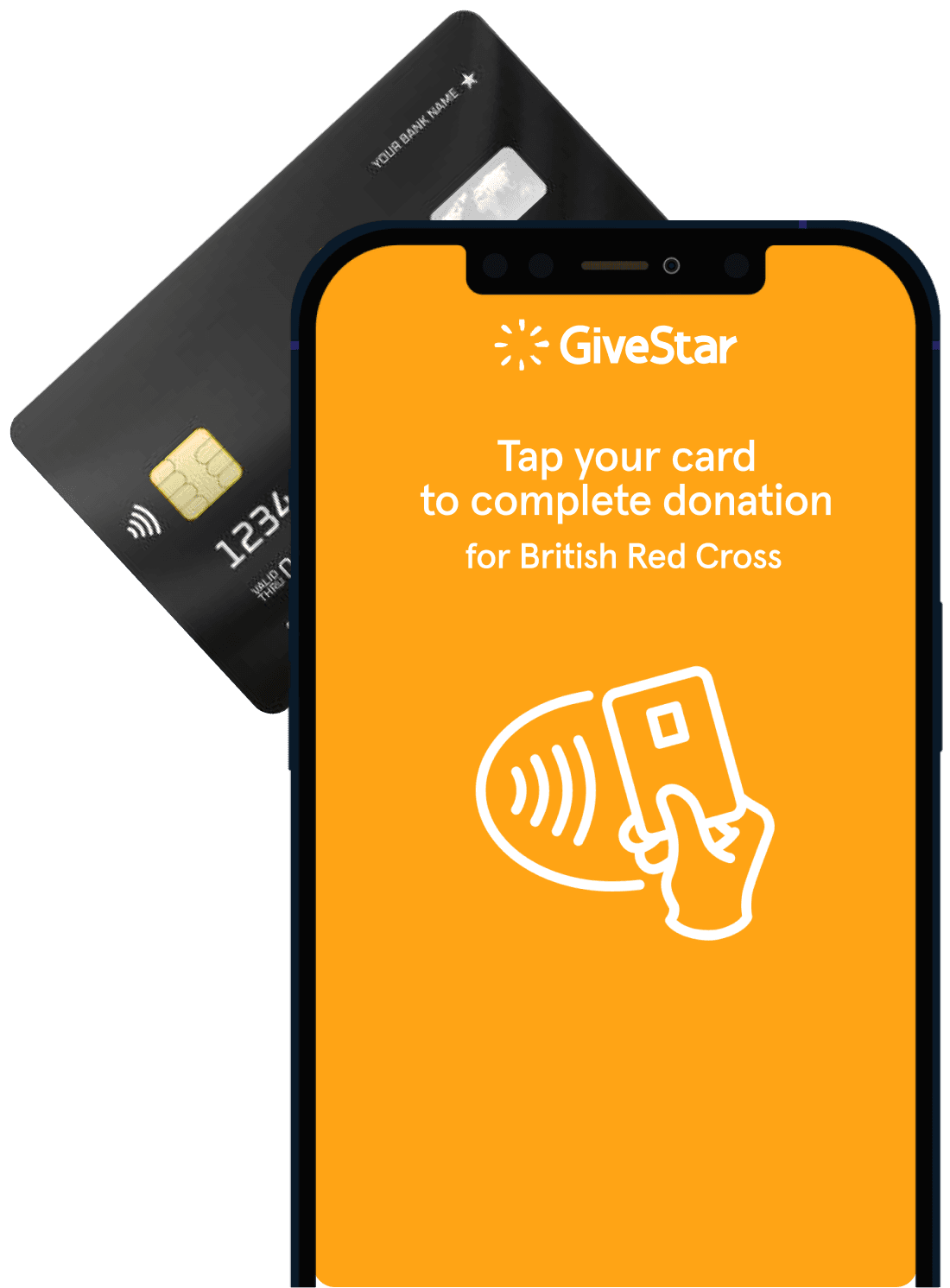 Contactless donations with no card reader required? (Yes, really!) Meet Tap-to-Pay with GiveStar
Meet our next generation contactless donation technology. Turn your supporters' smartphones into contactless fundraising machines. No hardware required, simply download our free to use app. It's pretty magic.
Here's what other charities are saying about us
"GiveStar has transformed the way that we take payments at our fundraising events"

"We've been really impressed with how solution focussed and innovative the GiveStar team are and how they are constantly striving to improve their offering."

"GiveStar was the perfect platform!......Love the platform - very easy to use and looks nice and professional when finished!"

"We like the GiveStar product because of the way it draws together easy-to-use fundraising tools in one place." 

"GiveStar made fundraising at our event easy, and we were able to almost double our expected goal using the portable devices."

"GiveStar will be such a huge asset to us here at the British Red Cross and I'm looking forward to using it more often! I used it at Twickenham and it was so easy!"